China
China, better the Peoples republic of China was a very interesting country to visit. I think everybody should see the great wall of China at least once. With a length of almost 8000 km this immense construction is the longest in length. (Scientists still do not know its exact length). It is also the country with the highest population.
And most of all it is the place where I met my wife.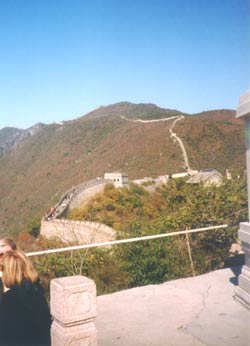 China's Great wall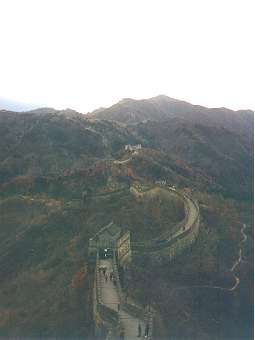 China's Great Wall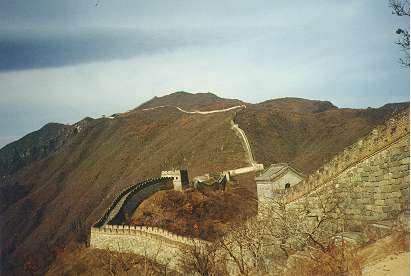 China's Great Wall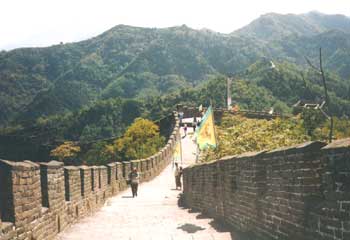 A few more pictures of the wall.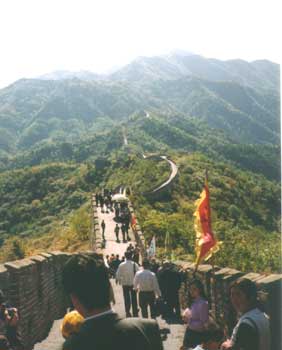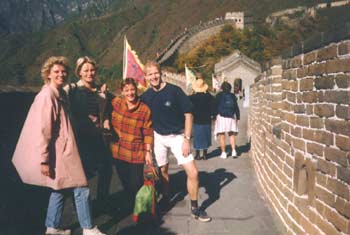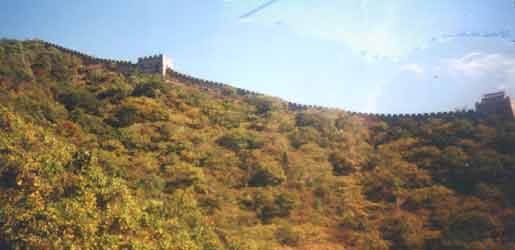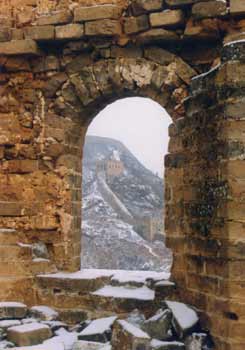 The place in the great wall of China which has most memories for me and my wife. It is where we met and someone asked us if we were man and wife. (We did not yet have a relationship at all at that moment.)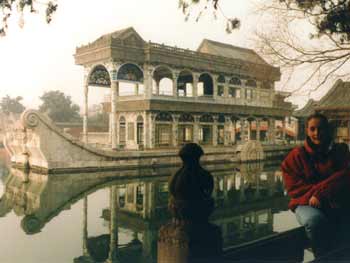 The marble boat in the Summer Palace of the Emperor (click to Enlarge)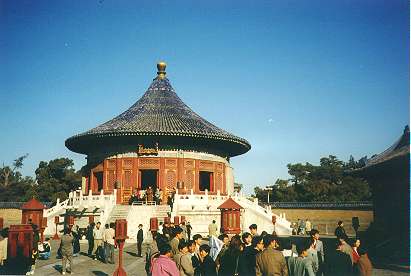 Temple of Heaven in Beijing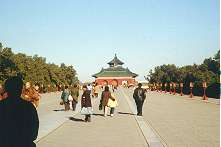 The temple of heaven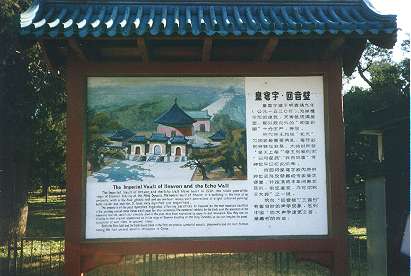 The temple of heaven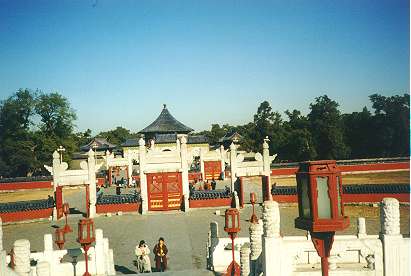 The temple of heaven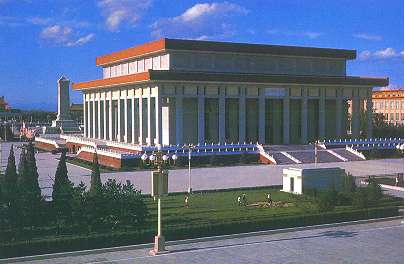 The Mao Mausoleum on Tiananmen square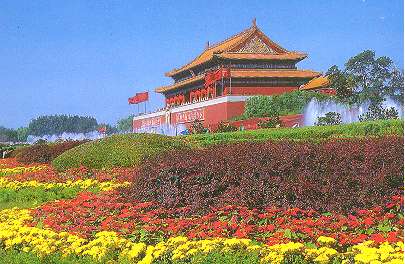 The entrance gate to the forbidden city from Tiananmen square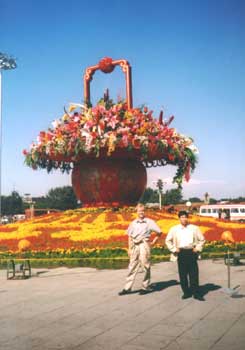 Flowers on Tiananmen square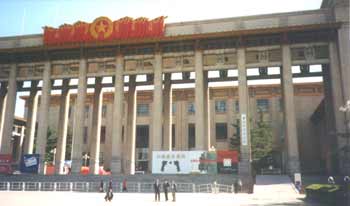 A museum on Tiananmen square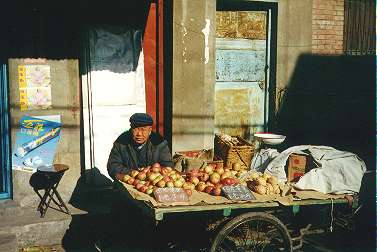 An old man selling some apples in the poor part of Beijing