Ivory Coast
Ivory Coast, With its capital Abidjan is one of the countries on Africa's west coast. It has beautiful beaches and fisherman villages of which I visited some.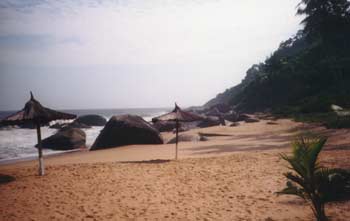 The Beach of Yaba Plage in Sassandra, a coast town and fisherman village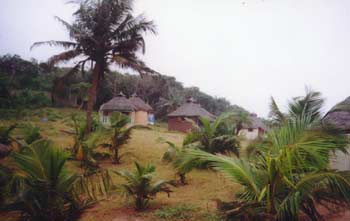 The huts of Yaba Plage, A place where you can relax totally. Electricity is almost always not working so take an oil lamp with you for light..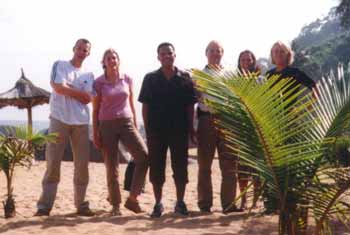 The group with which I was there.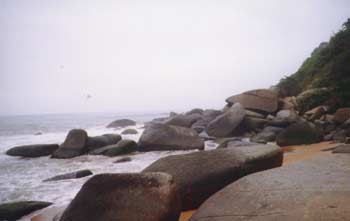 A detail of the stones on the beach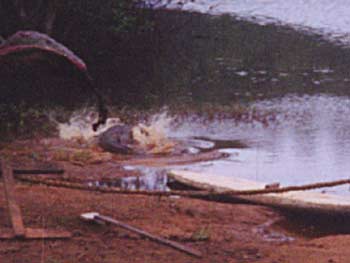 There is a mangrove lake near the place. It contains four crocodiles. So beware if you are getting close to the water!! You can see it reentering the water.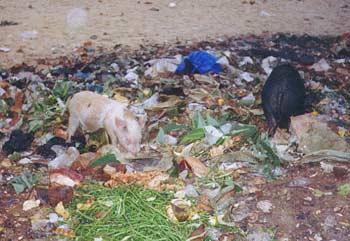 We also visited a local market. On the pile of rubbish some pigs where trying to find edible things.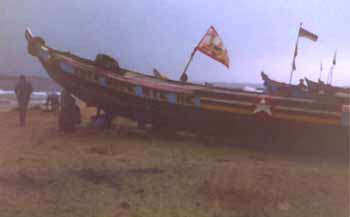 One of the local fisherman boats.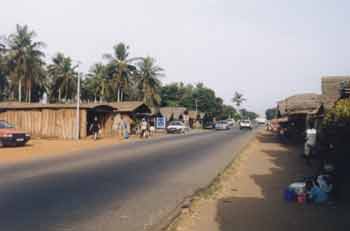 Another trip to Ivory Coast brought me to Assini, on the way there we passed Grand Bassam, where you will find a lot of African shops. (which you will find everywhere in Africa)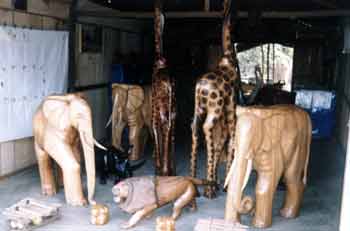 Some of the typical things for sale, wooden statues of animals.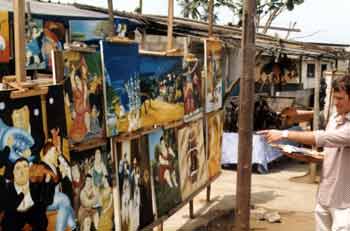 And paintings.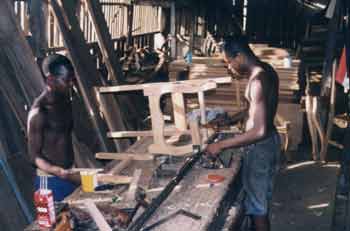 And they are all handmade...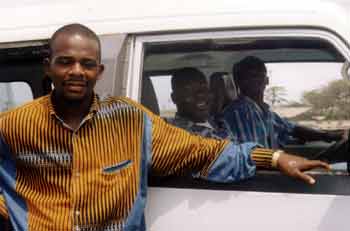 Ben and Isidore will take you everywhere in this country.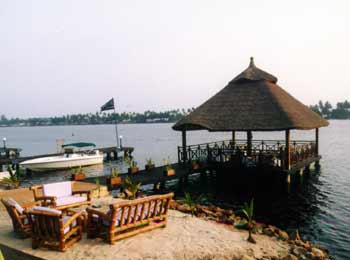 Our destination: Coucoue lodge in Assini. A luxureous resort with watersport options. The site is owned by a very friendly french couple. For a very low price we were offered to rent their hobycat. So I spent some hours on the water.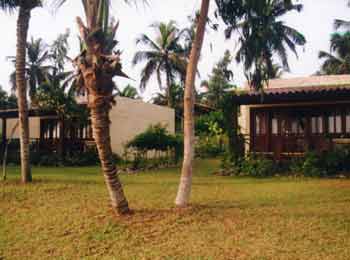 Airconditioned huts.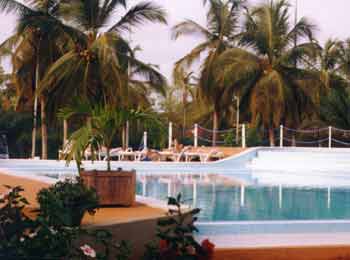 A nice swimming pool.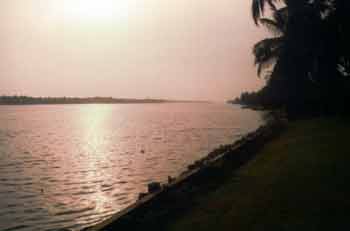 And the best of all, nice sunsets in a quiet evening. With a bottle of wine, you well have a lot of fun.