Kazakhstan
Kazakhstan is one of the countries which used to be part of the Soviet Union. Now Kazakhstan is an independent state which is still a member of the CIS. Astana is its Capital but Alma Ata is by far the largest city and the former Capital.
Alma Ata is a modern city but it still inherited a lot of the Soviet history.
In the vicinity of the city there is a lot to see.
On one of my walks in this vicinity I walked from Budakovka through the mountains to the Medeo skating ring.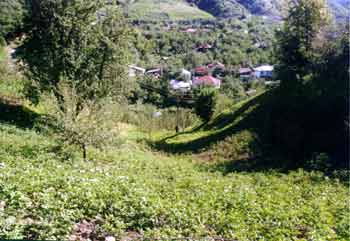 Budakovka, a small town just a few kilometres from Alma Ata. You can make a nice mountainwalk from here.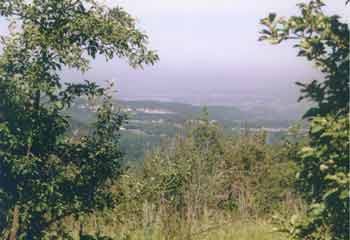 Almaty as seen from Budakovka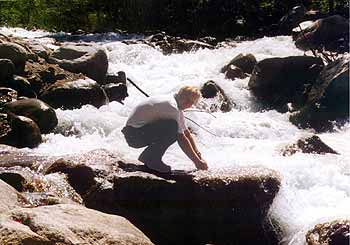 Almaty River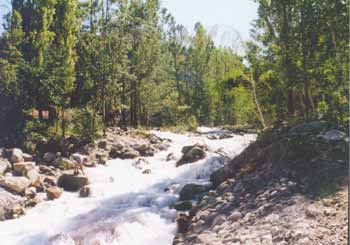 Also the Almaty river.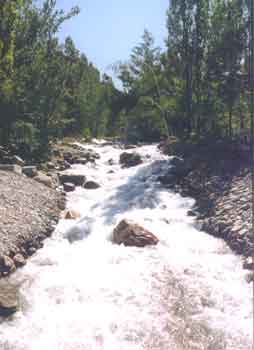 You can click this image to few a larger image of the river..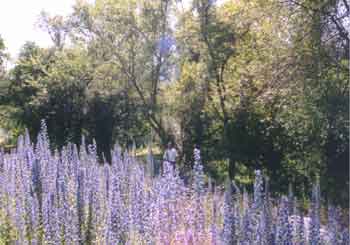 A nice field of wild Delphiniums with me in the back.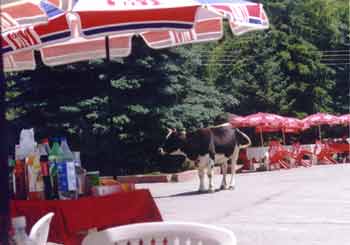 Cow for lunch? Cows are just walking on the streets and also in between terraces.
The Medeo skating ring. Nowadays during summer no skating is possible.. due to lack of money for cooling..
For example the mountains where you can find some marmots.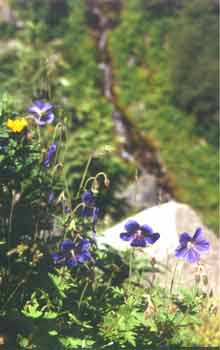 A picture of some of the Geraniums whole mountains are covered with. Click it ito see a larger photo..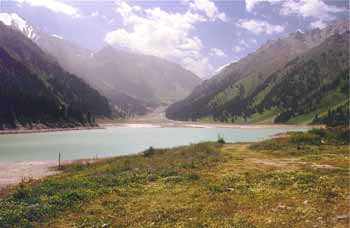 A picture of Lake Alma Ata. Click it to get a 1024*768 version usable as wallpaper.. It was a real nice surrounding to walk thourh the mountains and around the lake.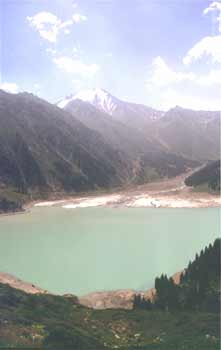 The same lake with another viewpoint. Check the mountains in the back covered with eternal snow..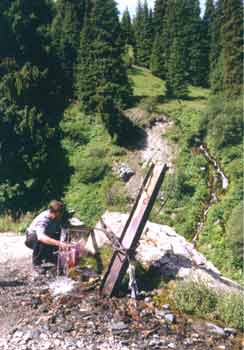 Our driver is washing vegetables for the lunch. You can see a pipeline which comes from the mountain stream on the other side of the small valley..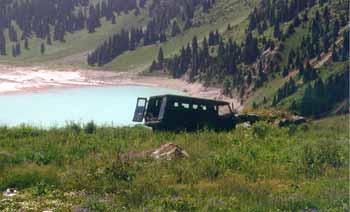 This van which brought us here also contained a good lunch at a beautifull scenery.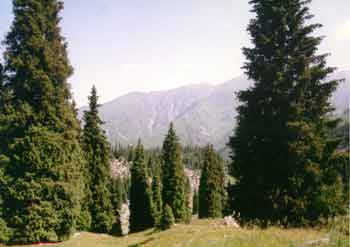 The pinetrees growing here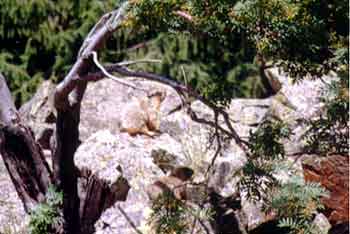 A marmot on the mountain near Lake Alma Ata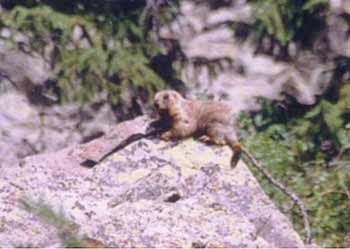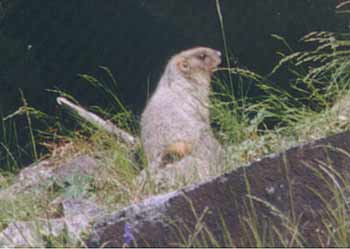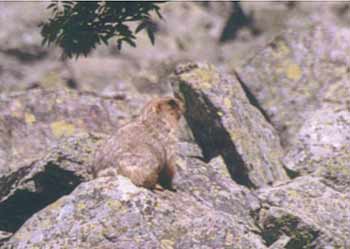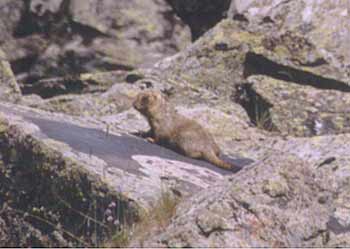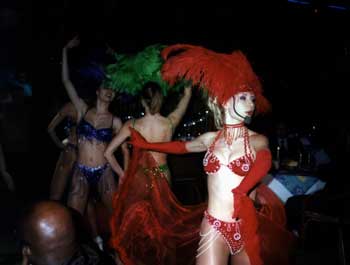 If you ever want to have dinner in the city of Almaty I would suggest you to go to the Tropicana restaurant. Which gives dinner shows almost every night.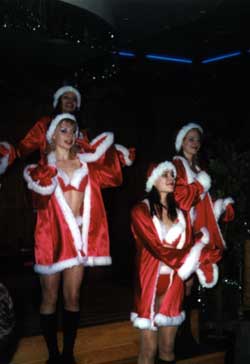 A team of beautifull russian dancers (male and female) will entertain you during dinner with a show like you will see in the Moulin Rouge/ Folies bergeres and Lido in Paris.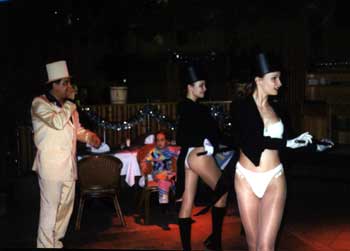 Don't you agree that dinner tastes better if you are entertained as well?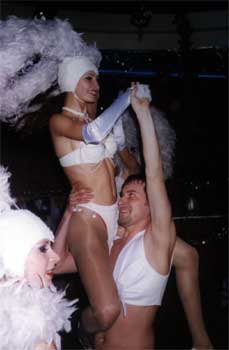 Just one more..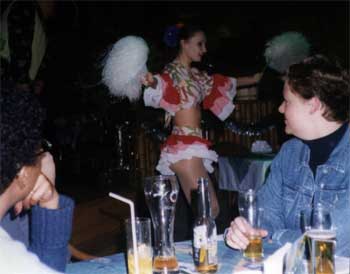 Besides the dancers, the beer and food was very good as well for only about 25 us$, you will have a great evening here.