Tennessee
Memphis is the Capital of Tennessee and is, together with Nashville, famous for its Music industry. That was why on my first visit to Memphis I visited a famous spot in music history: Graceland, home of Elvis Aaron Presley who was born on the 8th of january 1935 in a tiny "shotgun" house in Tupelo Missisippi.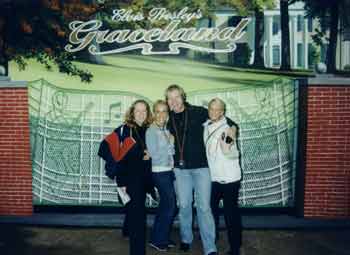 Together with these colleagues I made the visit to Graceland. Together we had a lot of fun there.
Click on the picture to get a large picture.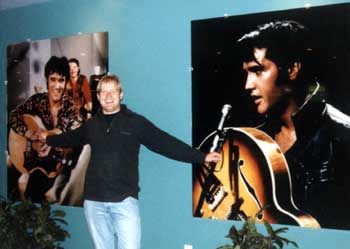 The person we were trying to find here is on the pictures: Elvis Aaron Presley.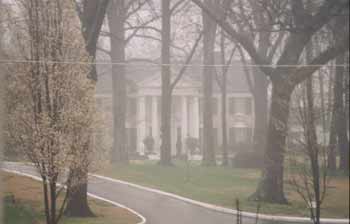 The weather was foggy and sometimes with a bit of rain. So it gave graceland this romantic atmosphere in the mist.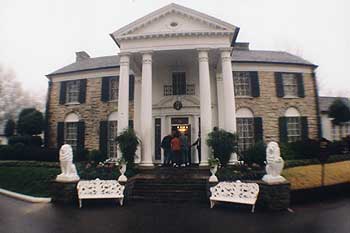 From a little bit less distance with a bit less mist. THe Mansion :"Graceland". This is were Elvis spent a large part of his life.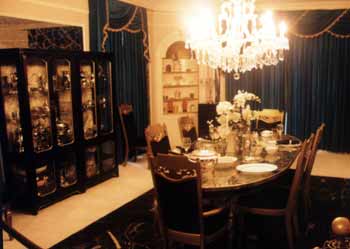 The dining room.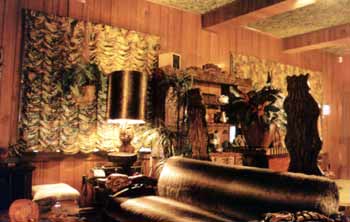 The jungle room.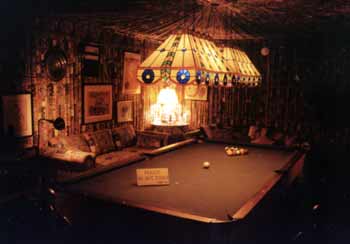 The billiard room.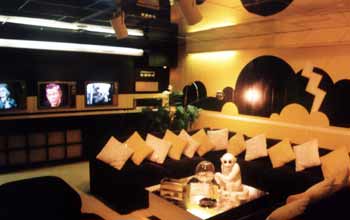 Elvis' tv-room. With 3 television sets so he could watch all programs.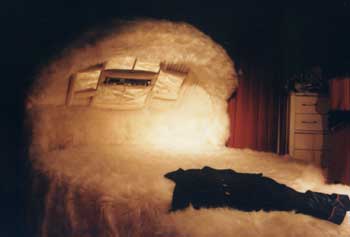 One of the beds Elvis has used in his life. This one is round and made with fur.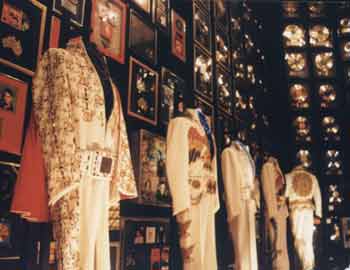 Some of his suits are at display. Together with the very large collection of Gold and platinum records. As he has sold more then 1.000.000.000 records.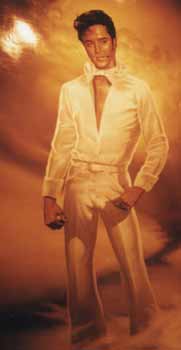 A painting of Elvis.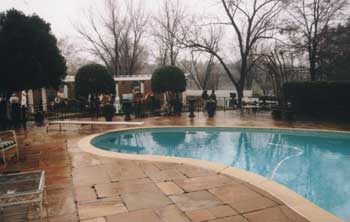 In the front is the swimming pool and in the back the small cemetery where Elvis and his family are buried.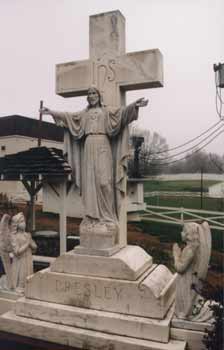 A monument for the dead Presleys.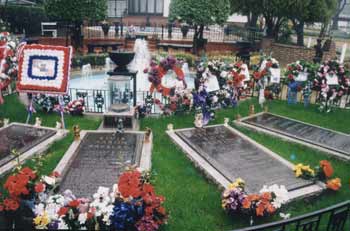 The graves of the family. The second one from the left is Elvis' grave.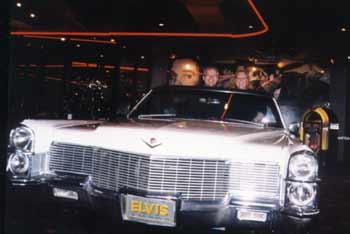 There are a lot of cars like this in his car museum. But this one is a table in one of the restaurants.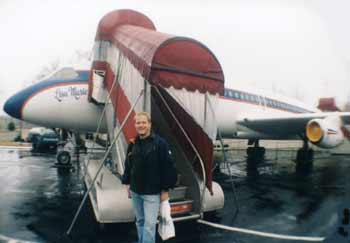 Elvis Presley's private jet : Lisa Marie, named after his daughter.